Banishment Facial Cleanser
Regular price

$28.00

Sale price

$24.00

Unit price

per
Banish away acne and all its negativity with our Banishment Facial Scrub!

💀 Made with Activated Charcoal which draws toxins out of your skin/pores, helps pull unwanted excess oils from the skin, and helps soothe/heal any skin irritations, bites or cuts.

💀 Infused with non-greasy, skin loving oils such as Hazelnut Oil and Hemp Seed Oil.

💀 Made with a liquid soap base to give you a gentle lather and Jojoba beads to help exfoliate. Jojoba beads are great for the face because they are round and won't scratch delicate skin!

💀 Infused with Tea Tree Oil which is a natural alternative for acne without negative side effects like reddening and fights off acne producing bacteria in the skin. Excellent for oily to dry skin.

💀 Made with Kaolin Clay which is great for sensitive skin.

💀 This facial cleanser is great for witches who suffer from acne and/or oily skin! If you are prone to dry skin, this may not be the best for you due to the Kaolin Clay and Activated Charcoal which can be drying.

💀 AVAILABLE IN 2 OZ.

💀 Also available in our Banishment Bundle which includes a 3-step skincare routine!
Veg. Glycerin, Water, Palm Kernel Flakes, Coconut Oil, Olive Oil, Jojoba Oil, Vitamin E Oil, Citric Acid, Hazelnut Oil, Hemp Seed Oil, Kaolin Clay, Activated Charcoal, Jojoba Beads, Tea Tree Oil, (preservative): Optiphen.
Wet your face with warm water. Scoop a small amount of cleanser on to your finger. Rub in hands slightly and apply to your face. Scrub your face and when ready rinse with warm water. Towel dry face and apply toner, serums, or moisturizer if needed.
We suggest starting out using this product 2-3 days a week. If you have overly sensitive skin, start with once a week. Safe to use daily for other skin types!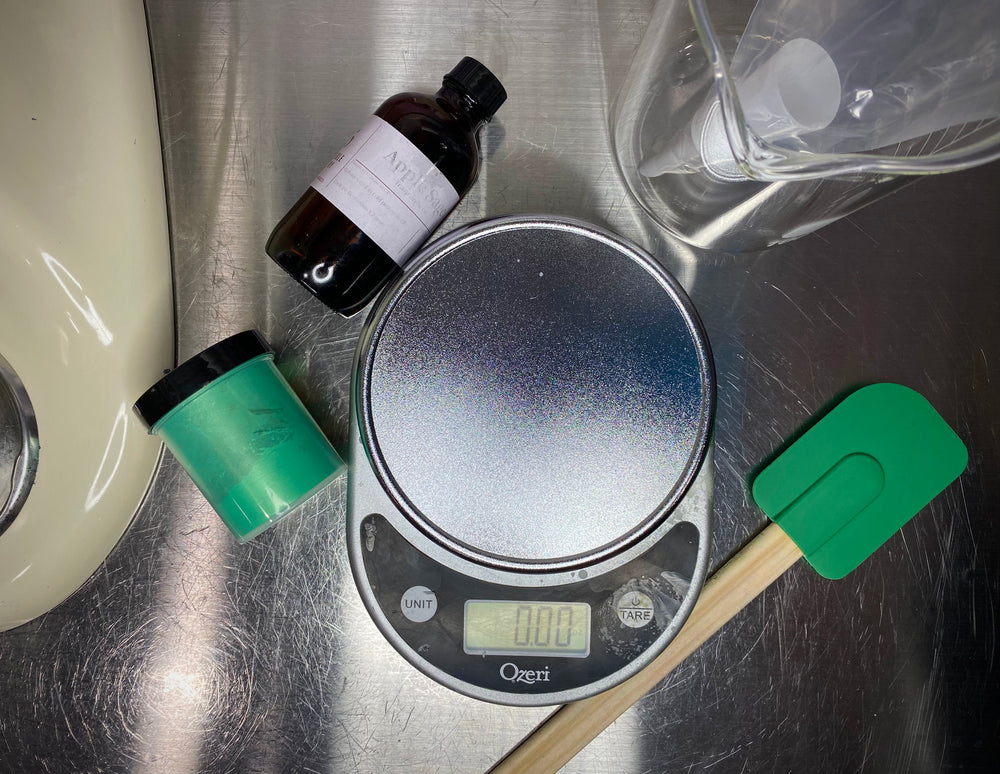 Made to Order
Most of our offerings are made to order to guarantee freshness and quality!
Learn More