Color Magick Bath Salts
Regular price

Sale price

$14.00

Unit price

per
Our Color Magick Bath Salts offer a luxurious soak addition to your bath ritual 🌈

Choose from a range of colors, each with its own correspondences and fragrances to create a truly unique bath time experience.

Our fizzy bath salts will complete your soak with a bubbling display and help you tap into the energies of your intention!
Magnesium Sulfate, (Epsom Salt), Sodium Chloride (Himalayan Pink Sea Salt), Sodium Bicarbonate (Baking Soda), Citric Acid, Safflower Oil, Fragrance, Mica.
Each color is a different scent!

Black - Oud & Incense
Deep notes of black pepper, oud and incense are brightened with lavender and berries.

White - Forest Mist
Hints of wild berries, Valencia orange, and lemon. The fruitier notes intertwine with the prime rose, white florals, wild sage, red cedar, and musk.

Blue - Blueberry Slushy
Layers of fruity fun with notes of blueberry, pear, pineapple, lemon zest and a hint of thyme.

Purple - Beneath the Stars
An enveloping blend of grape, peach and plum with sparkling citrus, rose and musk.

Green - The Great Outdoors
A fruity accord of pear and melon are intertwined with green leaves and pine. While amber and warm leather complete the fragrance, bringing the fresh outdoors to life!

Yellow - Rainbow Shaved Ice
Sparkling fruits including orange, peach, raspberry and a hint of sour lemon are sweetened with vanilla sugar and wild strawberry jam.

Orange - Blood Orange & Goji
Splashes of blood orange juice and sweet Satsuma oranges are combined with the nectars of ripe goji berry and island mango.

Red - Raspberry Rose Hibiscus Tea
Deep red hibiscus is infused with sweet, ripe raspberries and delicate rose petals.
Fill up your bath tub with warm water. Once filled to your preference, Sprinkle in the desired amount of bath salts to your water. When the salts become activated by the water it will begin fizzing and dispersing oils and fragrance for a relaxing and skin-soothing bath.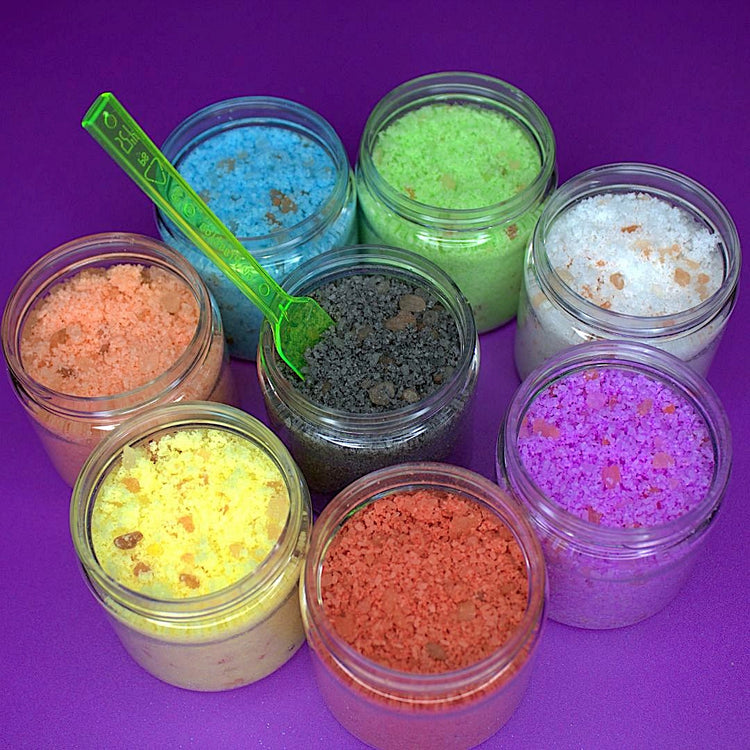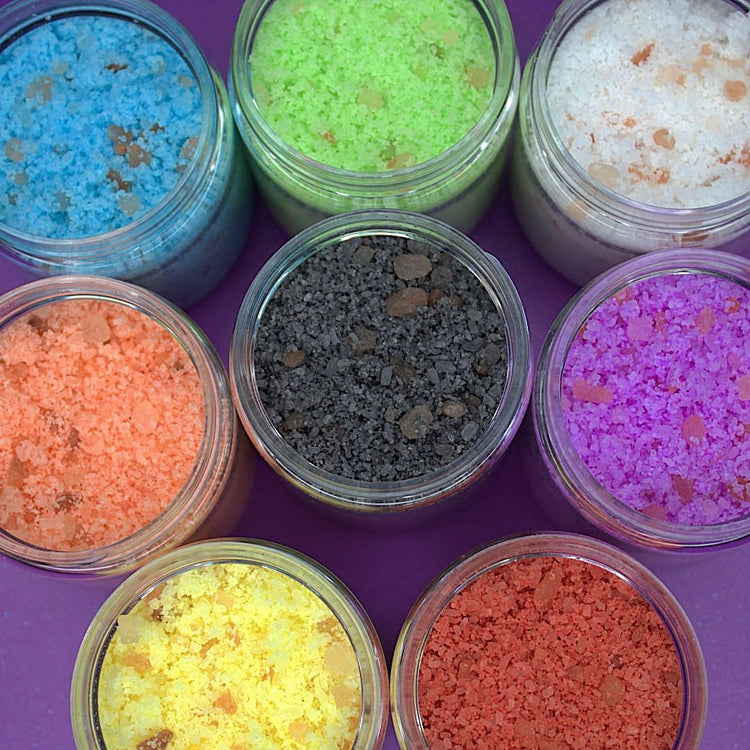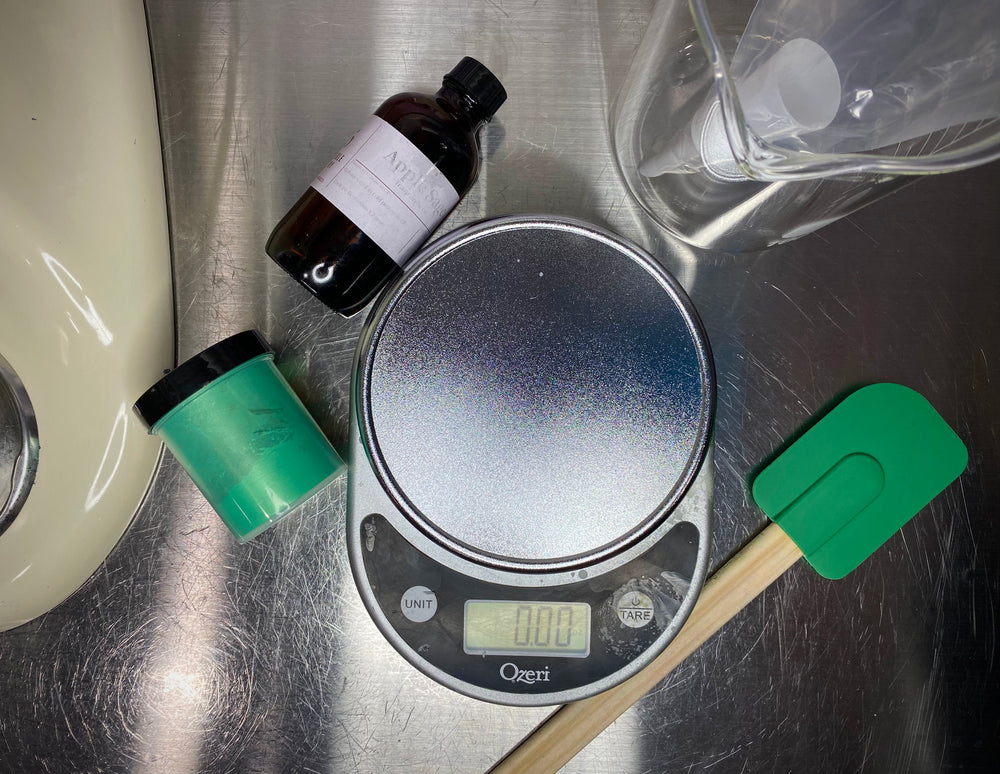 Made to Order
Most of our offerings are made to order to guarantee freshness and quality!
Learn More