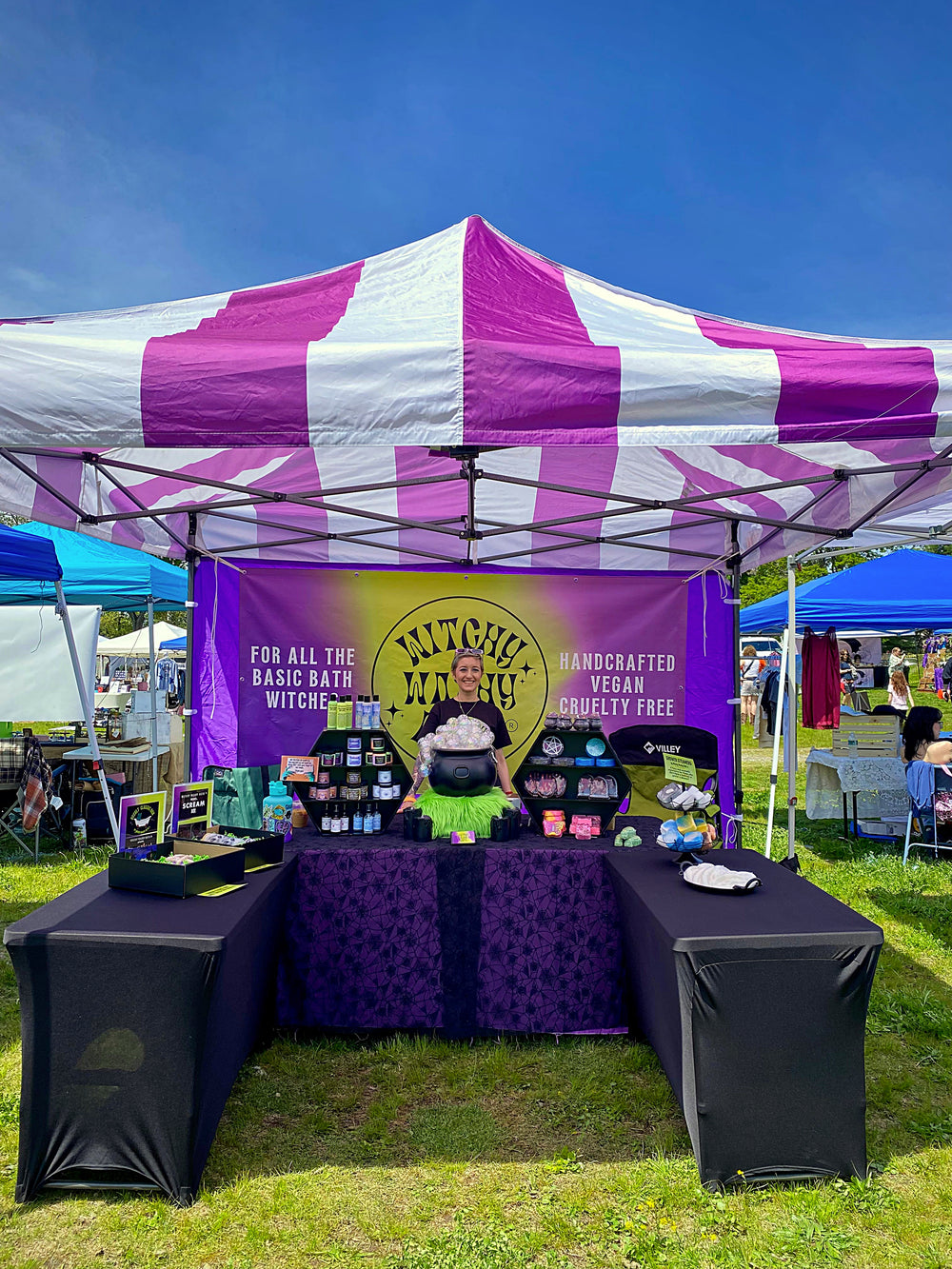 About Our Store + Owner
The journey official began on June 1, 2017 when Witchy Washy Bath ® was born (Gemini Sun, Virgo Moon, and Scorpio Rising). WWB creates 100% handcrafted, vegan, and cruelty-free bath and body offerings. We try our best to ethically source our vegan certified ingredients hoping to provide beneficial and healing skin care for all. We incorporate a blend of plant, color, scent, and intentional magick to help make every day magick easy! WWB is witch, woman, and queer owned. We value community and connection striving to create a space where others feel seen and accepted. All our offerings are handcrafted by owner & creatrix, Taylor A.
Taylor (she/her/they/them) is a Pisces Sun, Cancer Moon, Capricorn Rising! Born and raised in Central, NJ where she currently resides. Taylor is a practicing witch of over 10 years! Their personal practice involves working with nature and the elements, spirits, herbal allies, ancestral work, and more. Through inherited wisdom (and ever growing knowledge) of their crafts and practices; Taylor uses these tools to bring her bath and body creations to life!
THANK YOU TO ALL THE BASIC BATH WITCHES!
Witchy Washy Bath ® wouldn't be what it is today without the support from our Basic Bath Witches! Thank you for putting your trust into our products and helping this shop thrive and grow. When you shop small and local, you help support your community!
Flat Rate Shipping

We make shipping easy by providing you with a flat rate no matter what size your order is.

Witch Wednesday Deals

Use code: MERCURY for 10% OFF your order every single Wednesday!

Receive a FREE gift on us when you spend $50+ (subtotal after discounts)

Reward + Rituals

Join our Patreon for special offerings and rewards you won't find ANYWHERE else!
Click Patreon in the menu bar to join.
Uniquely Different
Our offerings are 100% handmade which means each one is uniquely different and will never be exactly the same like manufactured goods.
Shop Now