In Witches We Trust Whipped Scrub
Regular price

Sale price

$16.00

Unit price

per
Under the moonlight they gather, in the shadows they conjure. They cast circles in secrecy and call upon the night. Through poems and rhymes they share their words and ways. A society of misfits, a society of the untamed, a society of magickal ways...This is the Secret Society of Wayward Witches.

This collection was inspired by the old ways, history of witchcraft and magick, times when women and others had their rights stripped away, times when healers and witches needed to hide their words and ways, and most of all the book: The Once & Future Witches by Alix E. Harrow

Each item in this collection is a reflection of these ideas and tells a story; a story of the Secret Society of Wayward Witches 🔮
Let the Secret Society of Wayward Witches work their magick on your skin with their In Witches We Trust Whipped Scrub 🔮

This creamy, luxurious scrub is enriched with nourishing oils to hydrate your skin. The organic cane sugar creates a light exfoliation and our gentle cleansing formula cleanses away impurities. The added bonus? A mini witch hat soap on top for a bewitching finish.

Inspired by the bond and trust of a coven and sharing your words, ways and practices with each other. A pack, a trust, an oath to the Secret Society of Wayward Witches!
Veg. Glycerin, Water, Sorbitol, Sodium Cocoyl/ Lauroyl Isethionate, Disodium Lauryl sulfosuccinate , Salt, Phenoxyethanol, Tetrasodium EDTA, Organic Cane Sugar, Hemp Seed Oil, Safflower Oil, Fragance, (colorants): Polyurethane 11, Manganese Violet, Tartrazine.
Imagine strolling through the crunchy leaves in early Fall with notes of cranberry, pumpkin, and spices.

The perfect Fall scent!
Our scrubs are a 3-in-1 product: cleanse, exfoliate, and moisturize with our whipped sugar scrubs!  A little goes a long way with our whipped offerings.

To use: Scoop a small amount onto your finger, between your hands, or onto a loofah and begin to rub directly on to your skin. The soap will activate with the water and the more you rub it in, the more foamier and spreadable it will become!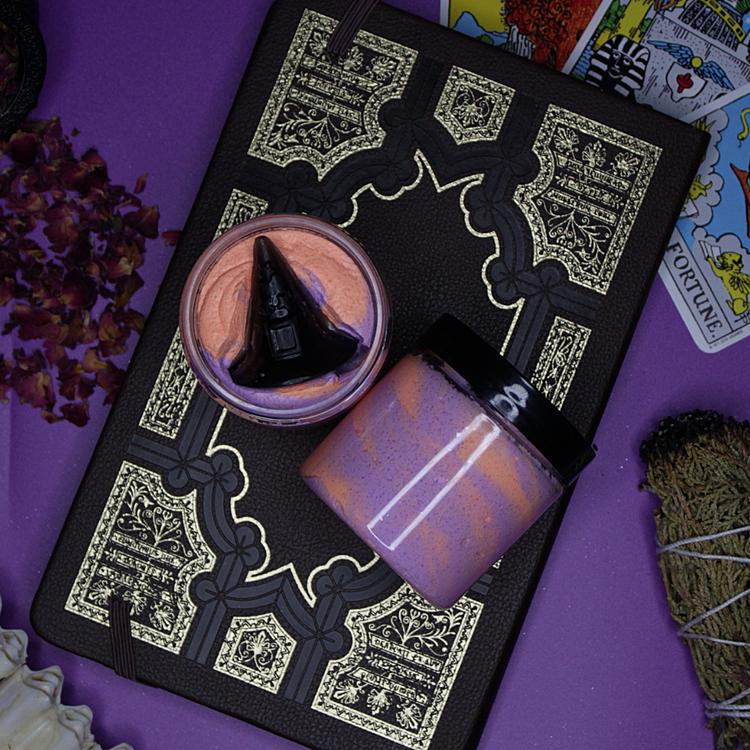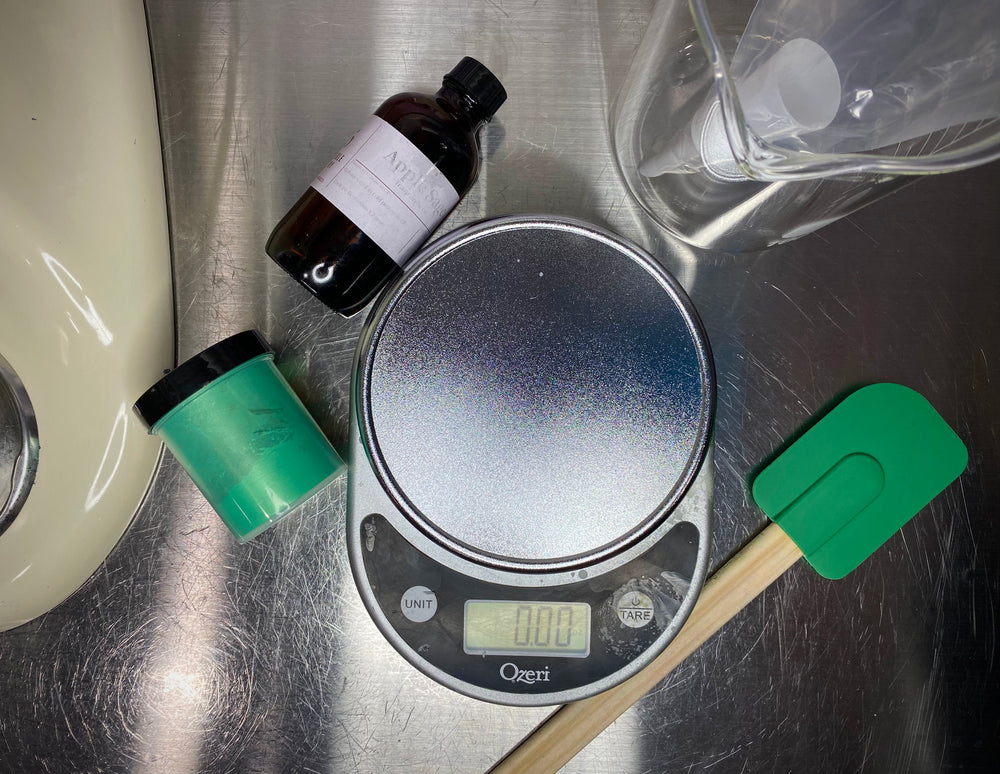 Made to Order
Most of our offerings are made to order to guarantee freshness and quality!
Learn More