Love Your V Shave Soap
Regular price

Sale price

$18.00

Unit price

per
✨We are re-formulating to bring you an even better product!✨

Over trying to find the right product to use to shave "down there?" Well we have just the solution for you! Made with NO added fragrances or harsh ingredients! Infused with Bentonite Clay, Chamomile Extract, Coconut Oil, and Olive Oil.

★ NO added fragrances/harsh ingredients!

★ Chamomile has antiseptic and anti-inflammatory abilities that help to decongest clogged pores. Great for sensitive and acne prone skin types! Excellent healing abilities to minor skin wounds, process by disinfection. Soothes and heals burns and is a natural skin lightener, as it heals and restores its natural moisture content.

★ Bentonite Clay has such magickal properties! It draws out toxins, tones and tightens skin, exfoliates skin, minimizes pores, softens and smooths skin, treats acne breakouts and reduces blemishes.

★ Coconut Oil has antimicrobial and antibacterial properties! It is an excellent hydrating agent because of its particular blend of fatty acid. It also has the ability to hydrate the skin and increase lipid levels on the skin's surface. Coconut oil has a great source of vitamins A, C, and E to help repair and protect your skin from the effects of age and it is rich in antioxidants which inhibit oxidization and prevent cell damage!

★ Olive Oil is gentle for ALL skin types! It moisturizes your skin while smoothing and exfoliating dry skin.
Veg. Glycerin, Water, Sorbitol, Sodium Cocoyl/ Lauroyl Isethionate, Disodium Lauryl sulfosuccinate , Salt, Phenoxyethanol, Tetrasodium EDTA, Olive Oil, Coconut Oil, Bentonite Clay, Chamomile Extract.
Scoop a small amount onto your finger and apply to directly to the area you are shaving. Rub into skin and shave as normal.

This can be used on your entire body too 💜
This product is not FDA certified and is in no way claimed as a medication.

Do NOT use internally or as a douche. This soap is meant to be used as a shaving cream for your pubic area and/or body.

For more info: click here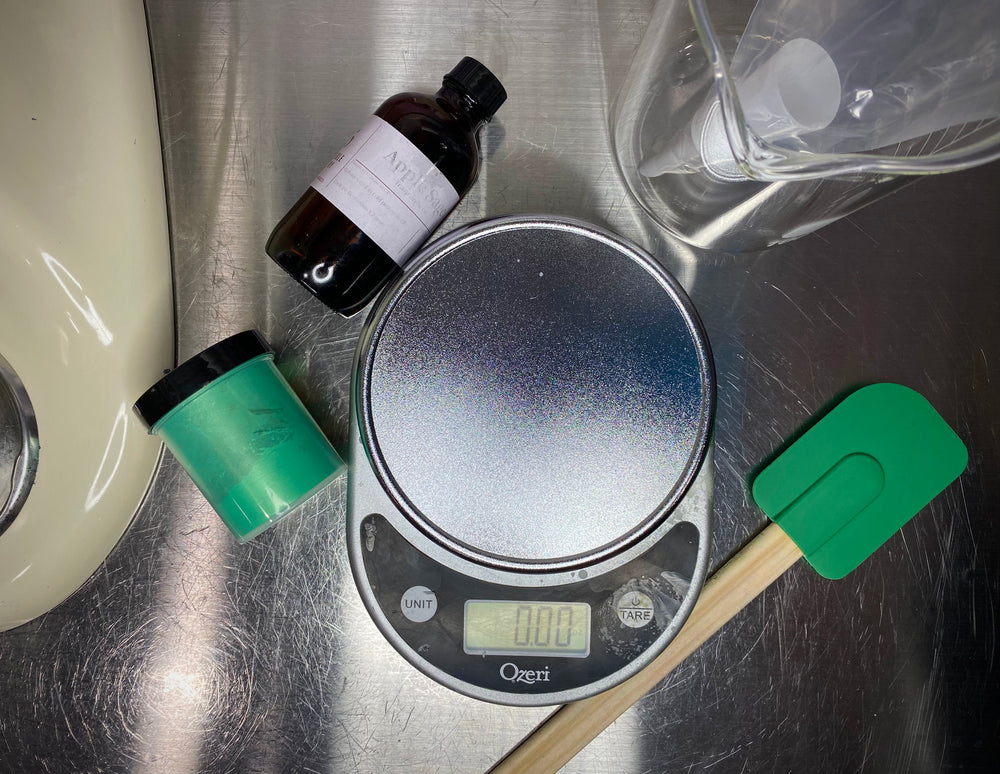 Made to Order
Most of our offerings are made to order to guarantee freshness and quality!
Learn More